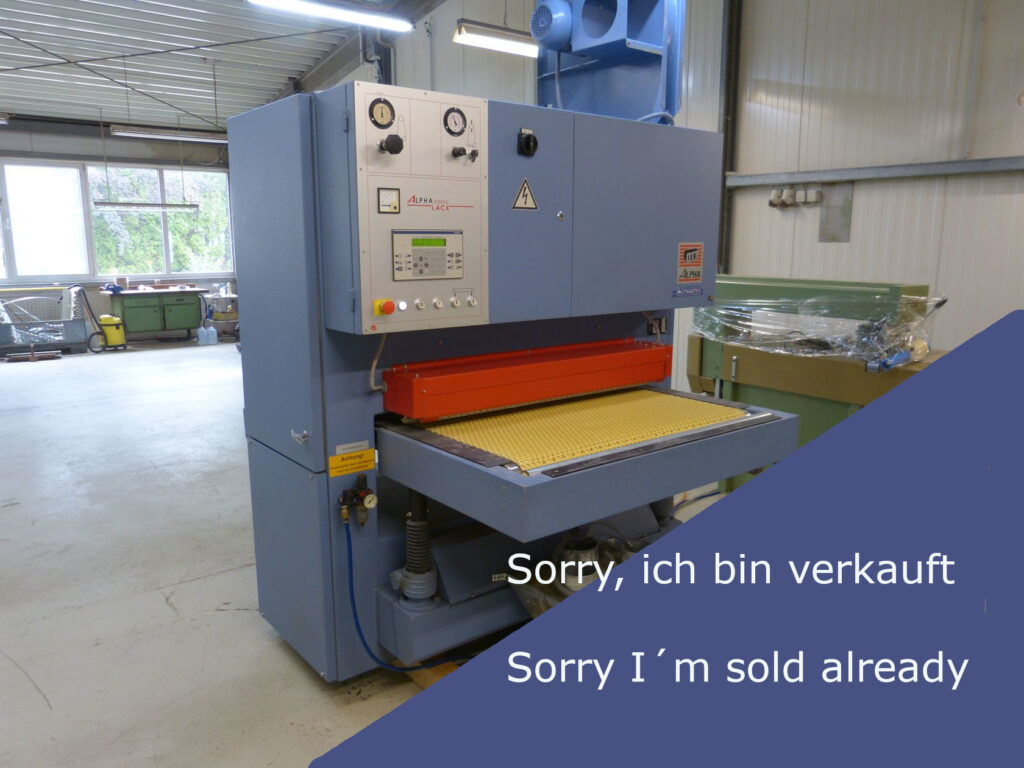 Diese schöne Schleifmaschine OTT findet jetzt Ihren Einsatz bei uns ganz in der Nähe in einer jungen Holzmanufaktur.
Wir wünschen Ihren neuen Besitzern viel Freude an der neuen Gebrauchten.
Our newsletter keeps you informed. Please subscribe here:
Machine for calibration / contact sanding, sanding of veneered
surfaces and intermediate lacquer sanding
stepless regulation of the feed table
max.working width 1,100 mm
Workpiece thickness 3 - 160 mm
Feed speed 3 - 18 m / min.
Belt speed 4.5 / 18 m / min.
Aggregate equipment:
* Combi unit roller / shoe
with steel calibration roller diam. 150 mm and sanding shoe
EMS 27 electronic segment shoe with optical reading
Feed belt with vacuum device
Electronic control with program memory